ATELIER D'KUNST
weisestraße 59, 12049 berlin
30qm space that shifts between creating and presenting contemporary art. run by
anisia affek
and
gal sherizly
.
to inquire about studio visits and exhibition possibilities, please contact us via
email
or
instagram
.
---
GROUP SHOW
womxn in labour


the womxn in labour group show was born from the urgency to redefine the working space, and adapt it to the feminine presence within it. from the beginning of time, working spaces were created by and for men. as womxn, we inhabit those places but never before had the luxury to adapt them to the needs of our bodies. the body is a carrier of the inner world within a materialistic world; it feels and behaves in reaction to its male-oriented surroundings. this creates tension that forces the body to adjust rather than to naturally be.

the exhibition brings together Berlin-based contemporary female artists to examine the relationship between the female body and the working space – suggesting alternative attitudes and tools. the artists interrogate the forces of patriarchy on labour, class, gender, and binary thinking. womxn in labour strives to create a sphere that does not influence the body but is influenced by the body.

the exhibited works meander through ancient traditional crafts and contemporary practices, shifting between the past and the future. they are multilayered responses to the collective necessity to reinvent the feminine. while examining womxn's conventional roles, the artists suggest a transformation of female subjugation into liberation and tenderness. by feminizing and softening the surrounding, the exhibition encourages the viewer to re-examine and reclaim their own space.

ANISIA AFFEK
GAL SHERIZLY
ISABEL CAVENECIA
NORA HEINISCH
NHU HUYNH
RIOTPANTSPROJECT

27.08—01.10.2021
---
48H NEUKÖLLN
thinking of a feminist air in future


thinking of a feminist air in future elaborates on a future, in which bodies can be free from power structures. the performance explores a myriad of expressive possibilities drawn by donna haraway's idea of a new corporeality in her essay, a cyborg manifesto.
THE NO COLLECTIVE

18.06—20.06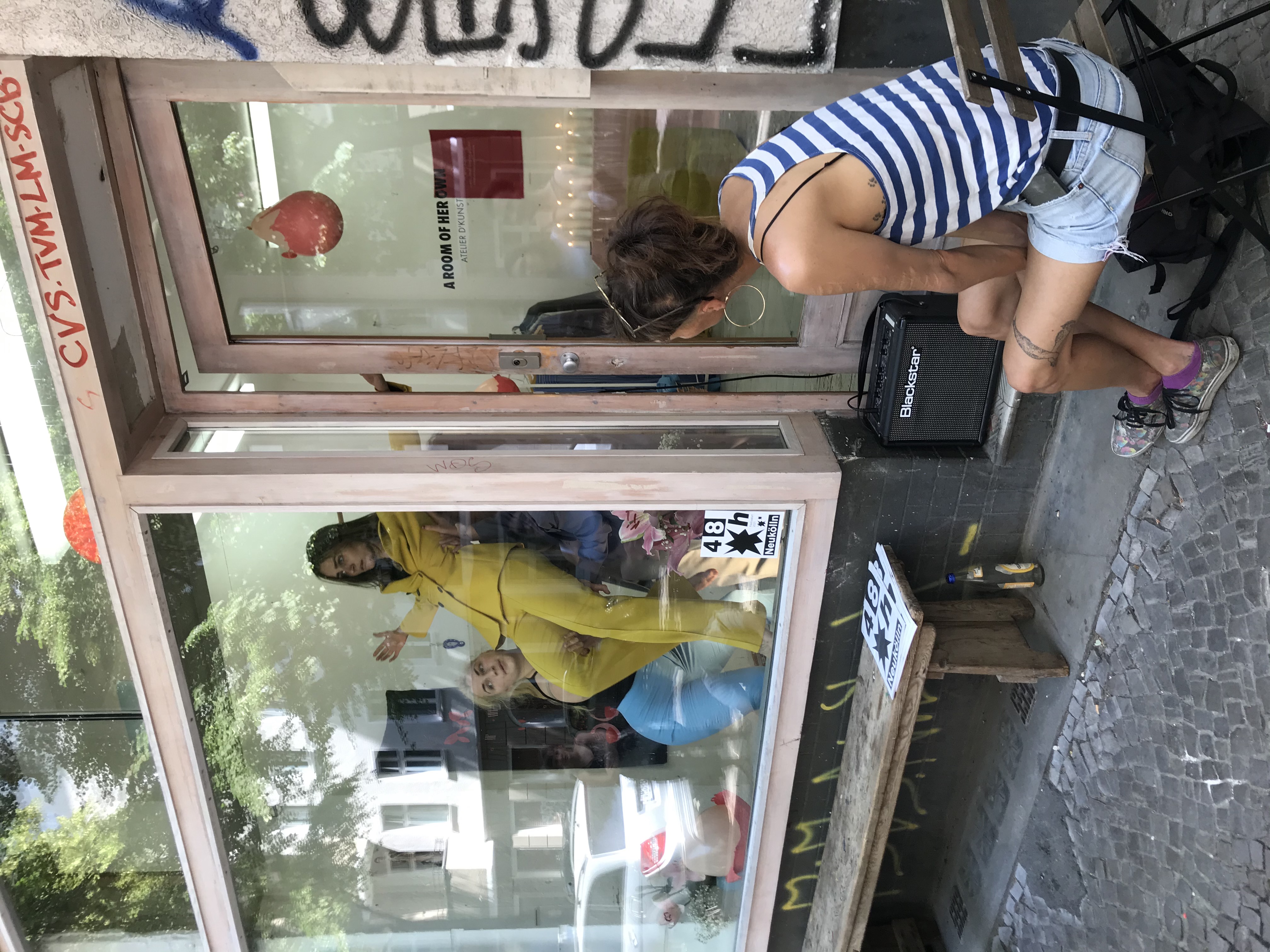 ---
© a room of her own 2021, all rights reserved.